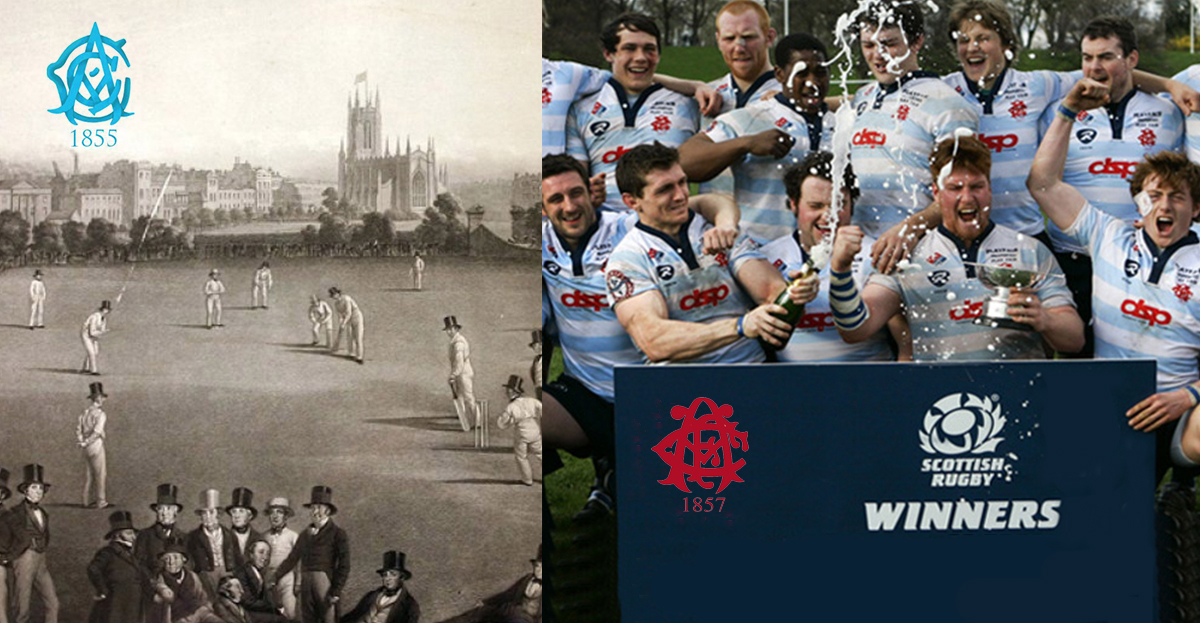 Clubs at Raeburn Place
As a centre for community sports, Raeburn Place has the potential to become the base for local clubs that are currently nomadic, providing them with access to facilities and a more permanent home.
Raeburn Place is currently home to the Edinburgh Academical Football Club (EAFC) or Edinburgh Accies, the oldest rugby club in Scotland and the second oldest in the world. Members of the club were influential in the growth of rugby both at home and internationally. To learn more about EAFC, please visit their website.
The Edinburgh Academical Cricket Club (EACC), founded in 1855, was the first club to make Raeburn Place its home. Due to the current state of the ground, the cricket club has moved to an alternative venue but will return to Raeburn Place once the new facilities are in place. To learn more about EACC, please visit their website.