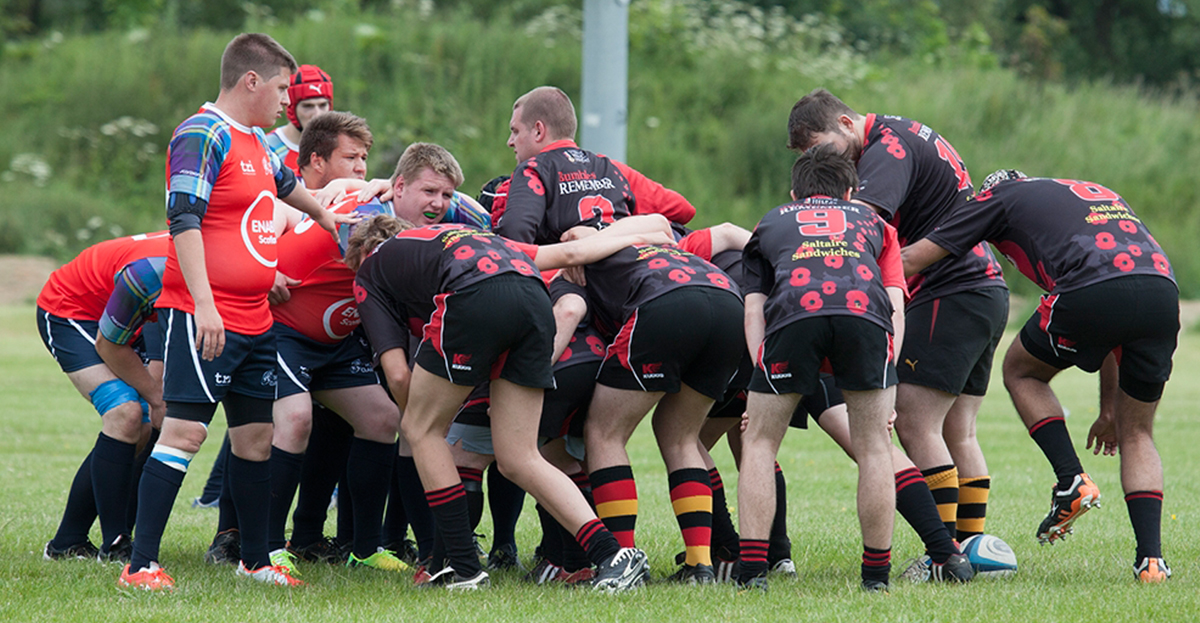 Trust Rugby International
Trust Rugby International (TRI) is officially Scotland's first registered unified rugby club, having been made an associate member of Scottish Rugby in May 2013. Unified rugby is a version of the full contact game that brings together those with learning disabilities and non-disabled players in the same team, promoting equality, diversity and social inclusion through participation in the game.
TRI's aim is to improve health and well-being by increasing physical activity and improving access to sports for people with learning disabilities. This is accomplished by working to overcome the barriers that prevent people from accessing and benefiting from quality coaching and sustainable personal development.
TRI currently runs two teams in Scotland: the Ayrshire Clan, based at Kilmarnock RFC, and the Edinburgh Clan, based at TRI's new regional hub at Raeburn Place, which is the Clan's home ground. Training takes place at Raeburn Place and Wardie playing fields, the home of Broughton Rugby Club, one of the partners in BATs. TRI and the Edinburgh Clan have the full support of RPF.
Once the new facilities at Raeburn Place are built, RPF will aim to provide financial support to TRI, creating a more sustainable future for the organisation.
To learn more about TRI please visit their website or contact TRI's National Development Team Leader, Stevie Main by email at: stevietrustrugby@gmail.com.
This short video interview with Ciaran Armstrong, a TRI coach, briefly explains what TRI does and the benefits to those involved: