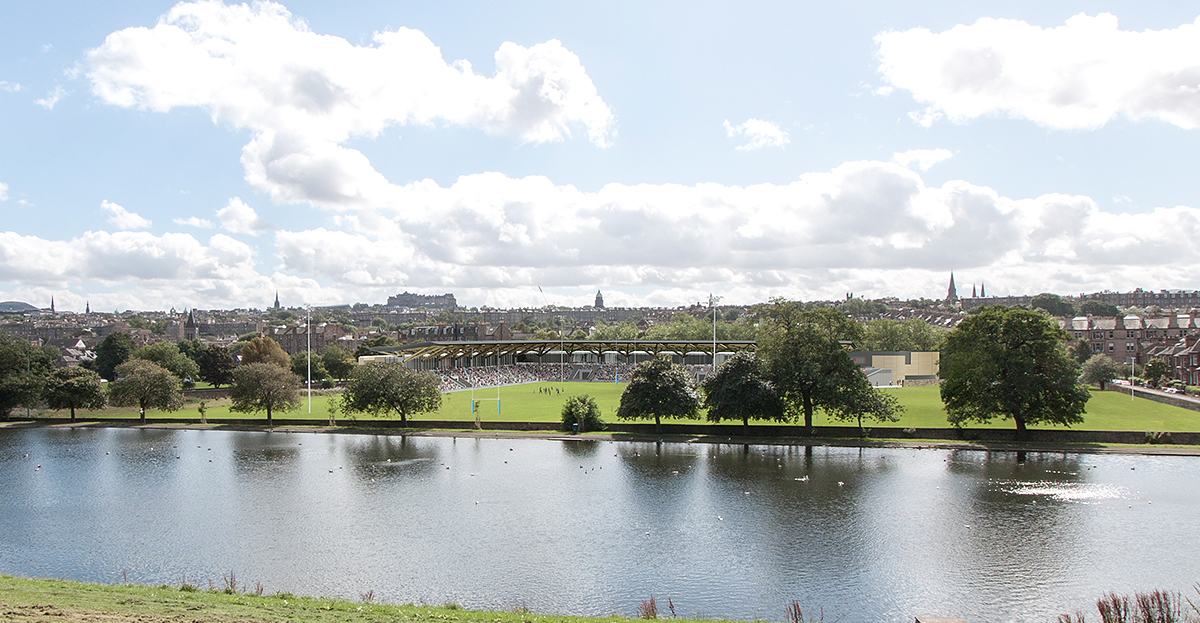 Raeburn Place - Our Vision
Raeburn Place has a strong sporting heritage and a long association with Stockbridge. However, the ground is currently in a poor condition and the situation is not sustainable.
Raeburn Place is currently served by a series of temporary Portacabins that provide limited changing and club social facilities. Spectators are poorly served with one small covered stand and no other public facilities. Cricket is no longer played at the ground as the Portacabins are sited partly on the outfield. The pitches, especially the second team pitch, suffer from poor drainage and are often unplayable as a result.
RPF's proposals will create an economically viable solution for Raeburn Place, ensuring it continues to flourish and prosper as a centre for rugby and sport in general and can directly benefit the local community. The development will:
Preserve Raeburn Place as somewhere the public can participate in sport.
Create a vibrant hub for sports for the local community, Edinburgh and beyond, with new sports pitches and training resources that will be open to/available to hire by members of the public.
Provide sustainable income that will enable the expansion of initiatives to promote sports in local schools and across north Edinburgh.
Through the Museum of International Rugby, preserve the sporting heritage of the area, city and country, and create a tourist attraction that will draw visitors to Stockbridge.
Provide a resource for use by the wider community including individuals, business people and clubs.
Upgrade and maintain two pitches in adjoining Inverleith Park. These will be available for use by the local community.