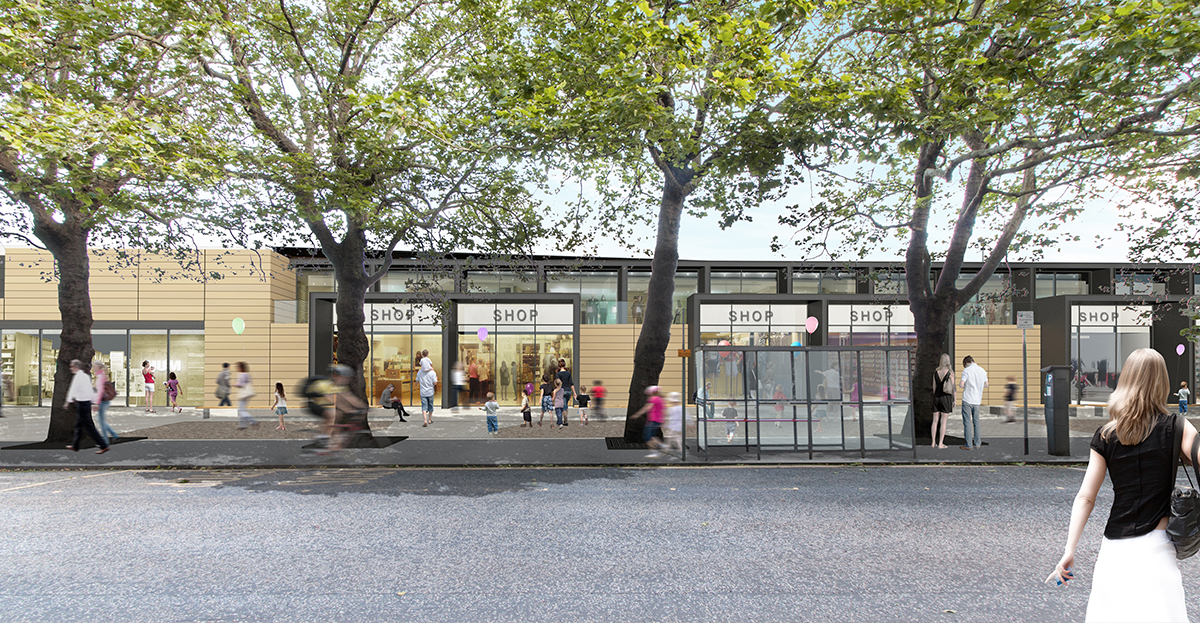 Commercial Units
The development of Raeburn Place includes the creation of a high-quality commercial offering along Comely Bank Road. These purpose-built units will extend the shopping and leisure opportunities in Stockbridge and enhance the area's reputation as a desirable destination.
The units have proved to be very attractive opportunities for businesses and the trustees have chosen a tenant mix that they consider will complement and enrich the existing retail offering in the area. Opening dates will be dependent on the lifting of restrictions on building work due to the COVID-19 pandemic, allowing tenants to progress their fit-out works.
Now the construction works are practically complete, it is possible to see how the front of the building is set back in line with the front of the Raeburn House Hotel and how the open, landscaped boulevard that has been created between the shop-fronts and the existing pavement enhances the local environment.