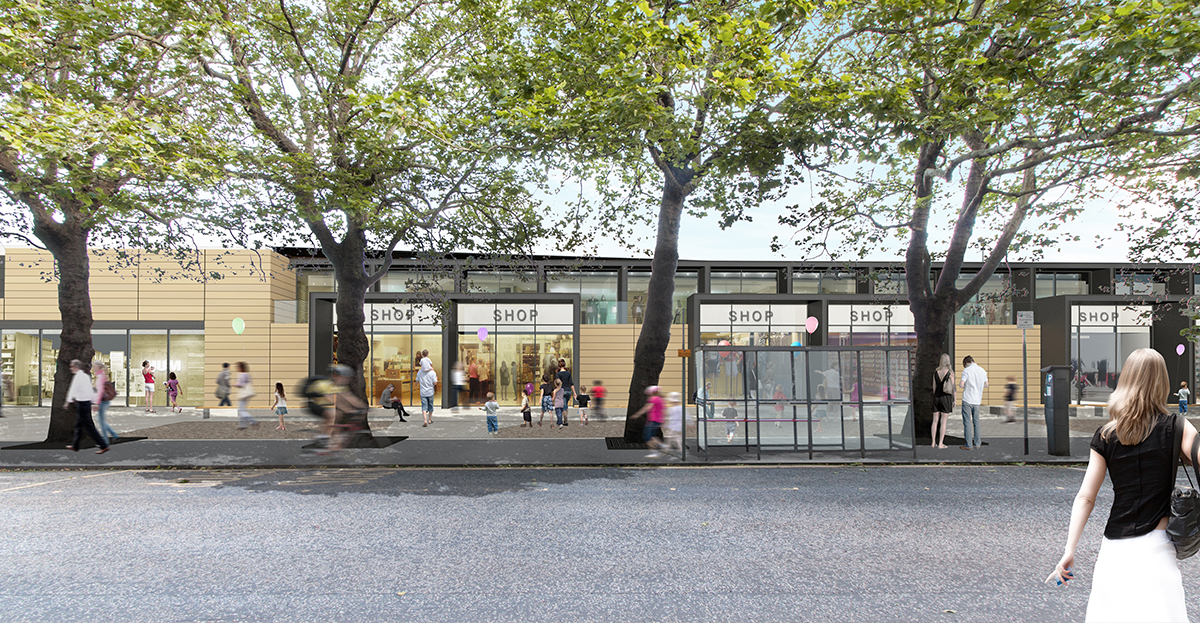 Commercial Units
The development of Raeburn Place includes the creation of a high-quality commercial offering along Comely Bank Road. These purpose-built units will extend the shopping and leisure opportunities in Stockbridge and enhance the area's reputation as a desirable destination.
Eight of the nine units have been let, with the legal agreements for the one remaining space currently underway. The Trustees have chosen a tenant mix that they consider will complement and enrich the existing offering in the area, including Marks & Spencer Foodhall, Waterstones, Charlie Miller and Milk & Honey.
Now the construction works have started, it is possible to see how the front of the building is set back in line with the front of the Raeburn House Hotel. An open, landscaped boulevard will be created between the shopfronts and the existing pavement, creating an enhanced local environment.