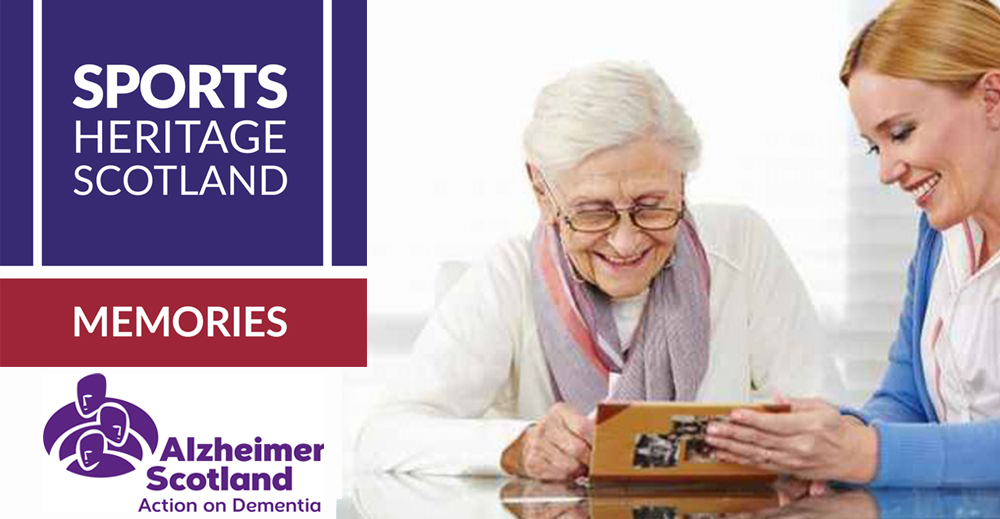 The Memories Project
The Memories programmes evolved from the Alzheimer Scotland Reminiscence Networks (ASRN), which were set up to support people living with and affected by dementia through participation in therapeutic intervention-based groups.
Originally set up as Football Memories, it soon became obvious there was demand for similar projects across different sports and interests. Support for the groups was obtained from the governing sports bodies in Scotland and this momentum led to the formation of Sports Heritage Scotland.
There are now therapeutic Memories sessions for football, rugby, shinty, cricket, golf and speedway. Images from the period 1945 to 1980 are used during regular group meetings to stimulate shared and personal memories, whilst the use of 'club' names, ties and sweatshirts creates a valuable sense of belonging.
Sports Heritage Scotland is committed to carrying on the work started by ASRN and further extending it to provide reminiscence therapy to those suffering from other forms of memory loss. The groups will also tackle the problems of general social isolation that can be experienced by older people.
RPF is a founder member of Sports Heritage Scotland, which it currently supports through promotion and involvement on social media, helping to raise awareness of, in particular, Rugby Memories Scotland. The creation of the Museum of International Rugby at Raeburn Place will provide a home for a new Rugby Memories Scotland club and could provide a hub for various other Memories groups under the Sports Heritage Scotland projects.
To learn more about the various Memories clubs, please visit the Sports Heritage Scotland website. Further information on ASRN can be found on the Alzheimer Scotland website.
Raeburn Place Foundation will work with Alzheimer Scotland to ensure the new building is dementia-friendly.