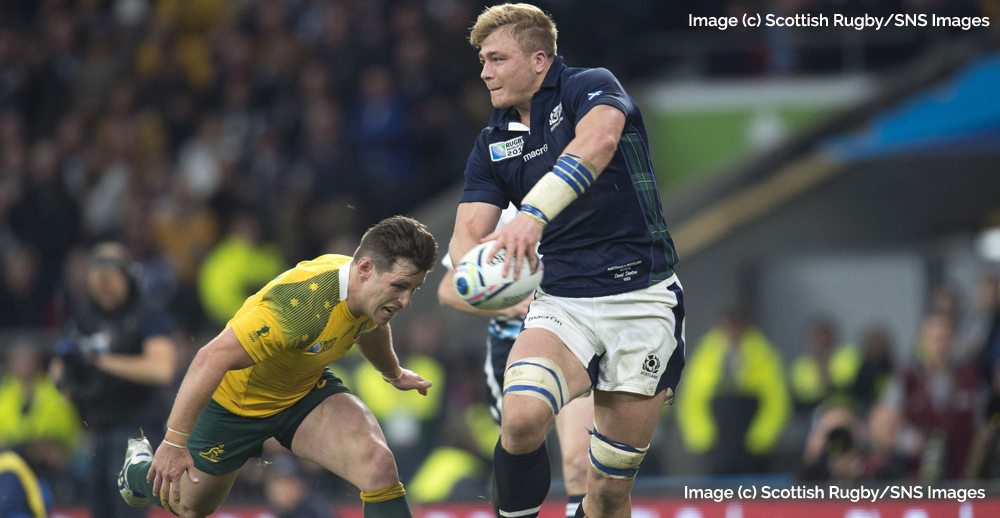 Dave Denton
Zimbabwe-born Scotland international, Dave Denton, moved to Edinburgh as a student, where he played his first rugby in Scotland at Raeburn Place. His first impression, running out for BATs, was of the cold weather, which contrasted sharply with the warm welcome he had received.
Moving on to play his senior rugby for Edinburgh Accies, Dave started out in the 3rd XV and before progressing up the teams to the 1sts. His professional rugby career began in 2010 when he joined Edinburgh Rugby and he made his full Scotland debut in 2011. He now has more than 30 international caps.
Dave had no hesitation in accepting the role as an Ambassador for RPF. He firmly believes the support he received at BATs, and at Raeburn Place in general, was instrumental to his development as a player. He is therefore particularly excited by RPF's plans to support BATs with a significant annual income. This will enable BATs, which is a community sports club, to significantly extend its reach in north Edinburgh by employing more Development Officers, offering sport in more schools and increasing active participation, especially amongst girls.