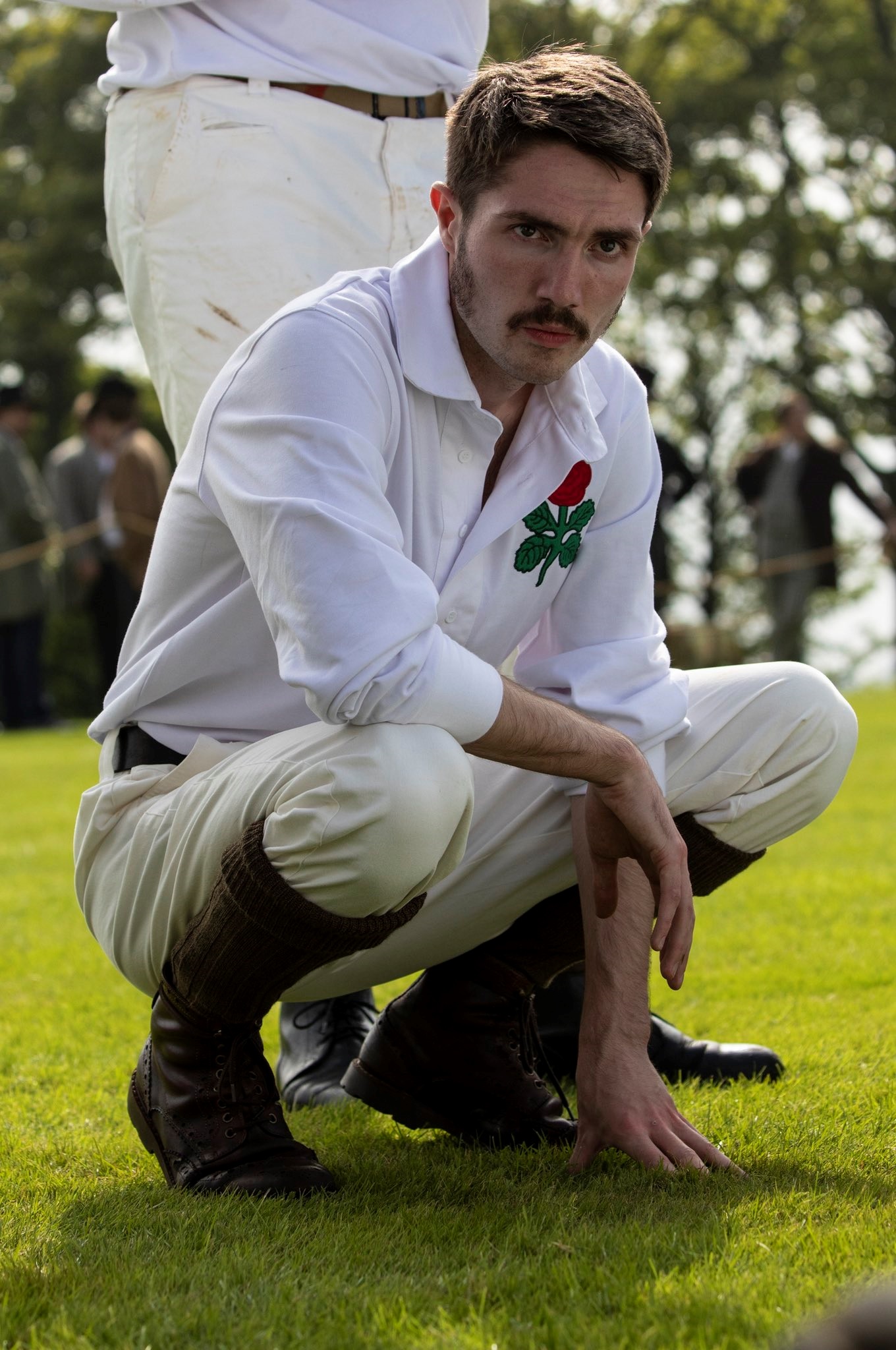 Great Game Documentary Team Films Scenes from the 1871 Match
26 August 2021
Great Game Documentary Team Films Scenes from the 1871 Match
On Sunday 22nd August, we had a full day of filming of scenes depicting key events in the first ever rugby international. The film crew, support staff and volunteer players and spectators – including many donors to the project – gathered at the Fettes College playing fields in Edinburgh. The two teams donned the superb replica shirts supplied to the project by Samurai Sports and played with replica rugby balls crafted by Mackenzie Leather (https://www.mackenzieleatheredinburgh.com). Spectators were dressed in appropriate Victorian attire, and EAFC Secretary John Wright provided valuable guidance on the laws under which the game took place.
We were delighted that both players and spectators in the filming included descendants of two of the Scottish club captains who issued the challenge leading to the 1871 match. We were blessed with dry weather and able to make full use of the time available, and the production team are delighted with the footage they were able to create.
Our thanks are due to all at Encaptivate Films, to all those who volunteered as players and as spectator "Extras", and to Fettes College for their generosity in making their facilities available to us. You can see more photos of the day's action here.
Thanks again to our sponsors Famous Grouse and Brewin Dolphin, to the GPS Macpherson Charitable Trust and the Gordon Brown Memorial Fund, and to all who donated to the project. We could not have done this without you.
Filming of interviews will continue over the next month or so, with the completion of the project expected in late October/early November.