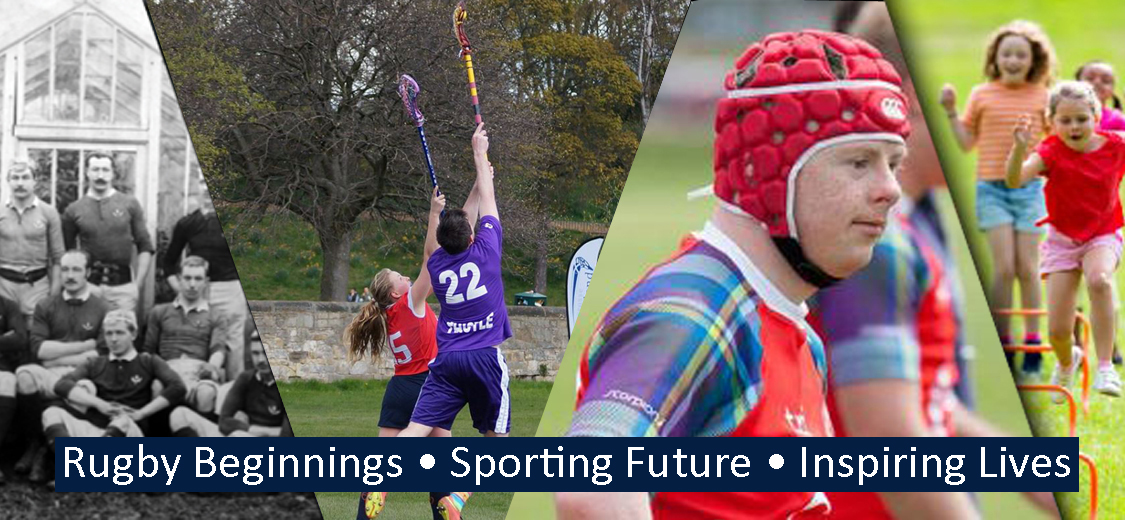 Legacy Giving
Leaving a legacy to the Raeburn Place Foundation (RPF) will significantly help us to fulfil our mission to ensure that people, irrespective of background or ability, have the everyday opportunity to come together, play, watch, appreciate and celebrate sport. Once you have taken care of family and friends, a gift of any size to RPF will continue to have a positive impact by improving lives through sport.
If you have enjoyed your sport at Raeburn Place or have happy memories associated with the ground, please consider leaving a bequest to the Foundation in your will. It is one of the most valuable and lasting ways you can support us. It costs nothing during your lifetime but will have a powerful effect for years to come.
There are a number of ways in which donations can be arranged and for your gift to be recognised in the development. Every gift can help us build and care for heritage that we will promote and interpret in the Museum of International Rugby, and to enable us, through our extensive community and outreach work, to improve lives through sport.
General advice
Why make a will?
A will is an important personal document that will ensure your loved ones are provided for and is an opportunity for you to help the causes you have supported during your lifetime. This guide is to help make the process of making a will as clear as possible. However, you should seek professional advice from a solicitor when making a will.
The kinds of donation you can leave in your will
There are three main types of gifts you can leave in your will: residuary, pecuniary or a specific gift.
A residuary gift is the remainder of your estate after your debts, expenses and any cash sums or specific gifts have been paid. You can nominate people and charities to receive a share or the entire residue.
A pecuniary gift is a sum of money, no matter how small or large.
A specific gift is a named item such as shares or an object.
You can use a codicil to make a change or addition to your existing will.
Inheritance tax is levied on your estate if it is worth more than £325,000. If you leave a gift in your will to a charity, this can reduce the tax paid by your estate.
If you would like to discuss leaving a legacy to RPF, please contact the Development Team on 07840 113209 or email info@raeburnplace.org.