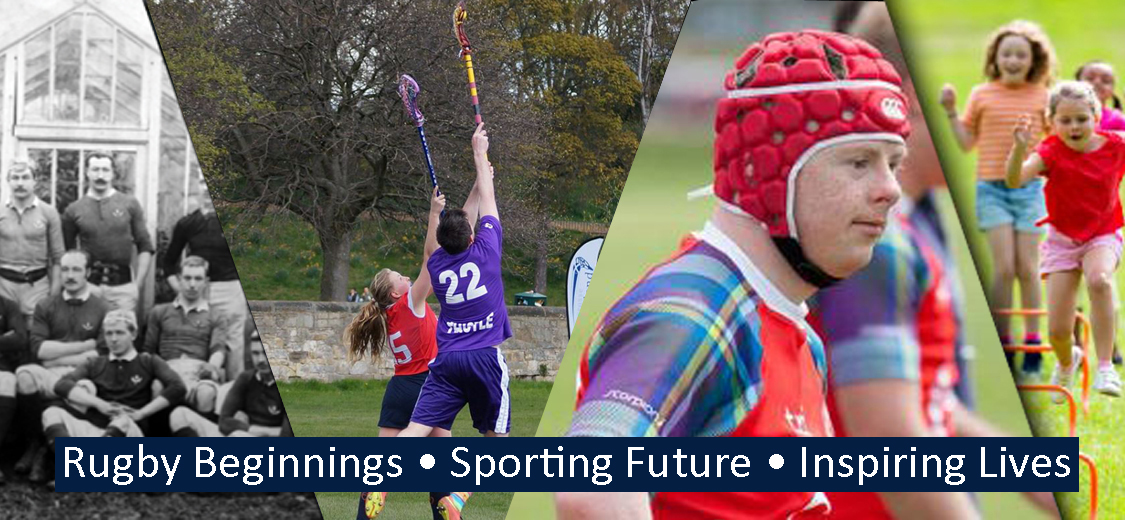 Make A Donation
Thank you for supporting RPF's vision to ensure that people, irrespective of background or ability, have the everyday opportunity to come together, play, watch, appreciate and celebrate sport.
The redevelopment of Raeburn Place is the cornerstone of Raeburn Place Foundation's vision. The sooner the facilities are built and operational, the sooner the resulting benefits will be available to the wider community.
Now is the time to get involved and help us realise our vision of improving lives through sport.
Donations can be made in any of the following ways:
By Cheque
Cheques should be made payable to Raeburn Place Foundation and posted to:
Raeburn Place Foundation
c/o Henderson Loggie
11-15 Thistle Street
Edinburgh
EH2 1DF
Please include your name and full contact details with any cheques so we can identify donors and issue receipts.
By Bank Transfer
Payment can be made direct to RPF's bank account.
Bank: Clydesdale Bank
Sort code: 82 20 00
Account name: Raeburn Place Foundation
Account number: 90267250
If you are donating by bank transfer, please email or write to us advising of you donation so we can issue receipts.
Gift Aid
Donating through Gift Aid means we can claim an extra 25p for every £1 you give, at no extra cost to you. You must be a UK Income or Capital Gains taxpayer and the amount of Gift Aid claimed on any of your donations must be less than the Income or Capital Gains Tax you pay in the year of your donation. If you are eligible to Gift Aid your donation, please email us to request a Gift Aid declaration form.
Online
It is also possible to set up a Someone Special donation page on Virgin Money Giving. You may wish to do this if you have lost someone close to you for whom Raeburn Place was a special place, nominating Raeburn Place Foundation as the recipient charity. Donations will go towards the capital appeal to redevelop Raeburn Place, ensuring your loved one's memory is providing a permanent legacy of improving lives through sport.
For more information on setting up Someone Special donations please click here or contact our Community Development Manager.
Shares, Buildings or Land
Ownership of shares, buildings and land can be transferred to RPF as a donation. Please contact us if you wish to make such a transfer.
Legacy Giving
Donations to RPF can be included as bequests in a will. If you are considering making a gift to RPF in your will, please click here for more information.
CAF America
If you are an American taxpayer you can donate to RPF through CAF America. NB RPF is registered with CAF America as an eligible charity, so the $500 fee referred to will not apply.