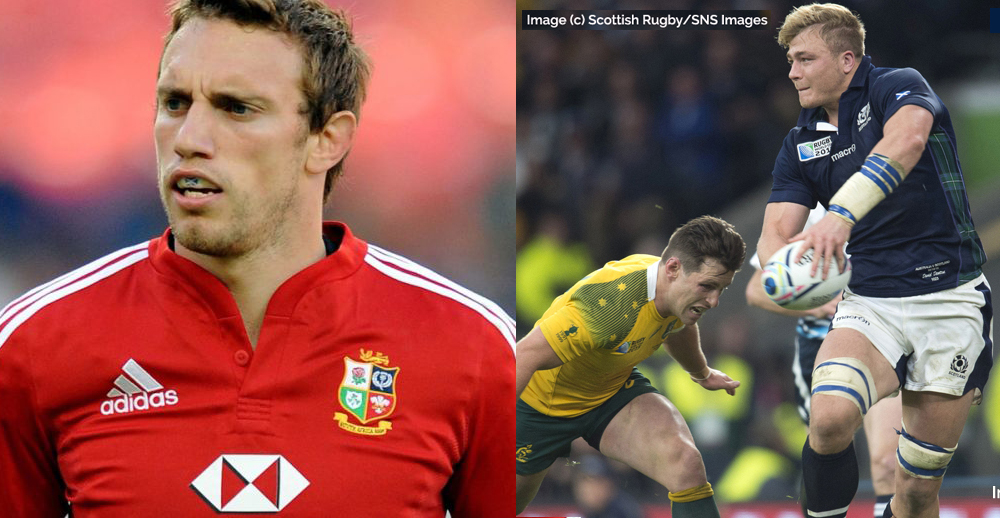 Scottish rugby stars back Raeburn Place Foundation
23 June 2016
We are pleased to announce the launch of our official ambassador programme, with former Scotland captain, Mike Blair and current Scotland internationalist, Dave Denton as inaugural members.
RPF's ambassadors will work with the Foundation to promote our charitable objectives and support the capital fundraising programme for the redevelopment of the historic Raeburn Place.
Our Chairman, David Newlands, said:
"We are delighted to launch our official ambassador programme with two such important stars of Scottish rugby. Mike has been associated with Raeburn Place since childhood and Dave, aged 18, played his first rugby for BATs at Raeburn Place after arriving in Scotland from Zimbabwe, so both have long term ties with the ground and understand what the Foundation's ambitions are for this historic venue.
"We look forward to working with them and are hugely grateful for their support. They share our vision for the creation of a facility that will give people, irrespective of background or ability, the everyday opportunity to come together, play, watch, appreciate and celebrate sport, with a redeveloped Raeburn Place at the heart of that vision."
Mike Blair commented:
"I am delighted to be an Ambassador for RPF and the redevelopment of Raeburn Place. The ground holds a special place in my heart as it is the cornerstone of so many of my memories. The redevelopment will ensure the ground is sustainable for the long-term, providing many more youngsters with great memories."
Dave Denton added:
"I am really pleased to be formally associated with the Raeburn Place Foundation as an Ambassador. I fully support RPF's aims to promote active participation in sport, as I know first-hand the benefits and enjoyment of being involved in physical activity and team sport."
Mike and Dave discuss their memories of Raeburn Place and the significance of RPF's objectives in this short video: