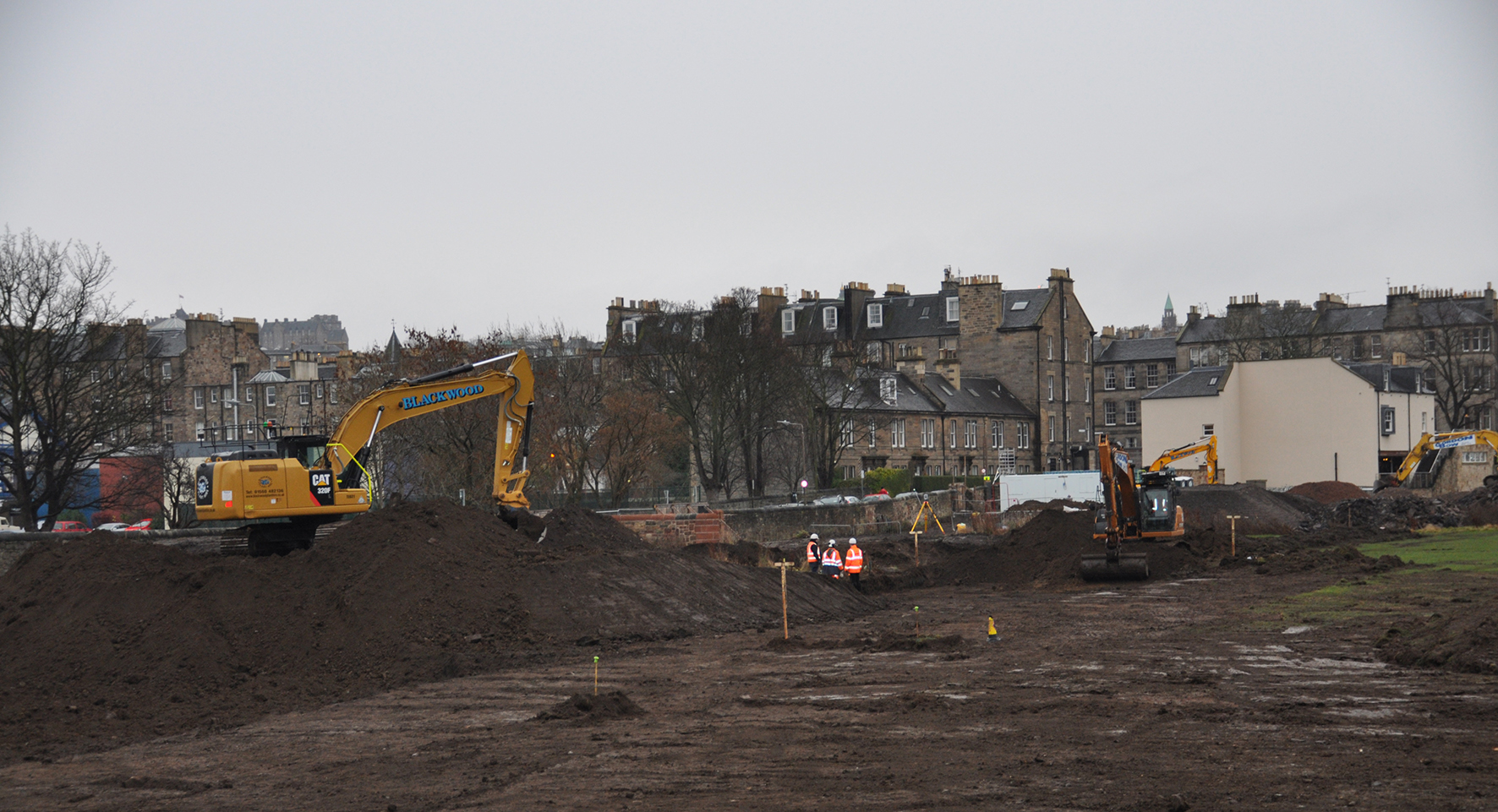 Milestone for Raeburn Place redevelopment as building works get underway
4 February 2019
We are delighted to announce that the main building works for our redevelopment plans have now started.
In redeveloping Raeburn Place, the famous sports ground where the first rugby international was held, we will create first-class sports and recreational facilities, including a Museum of International Rugby, that are fit for the 21st century, open and accessible to all and financially sustainable.
Our Chairman, David Newlands, explained:
"This is a momentous day for the trustees and all involved in the project. The development will transform Raeburn Place into a sports hub and community resource, thereby improving lives through sport, which has been our vision from day one. Much hard work has gone into bringing our plans to fruition and to see the preliminary works completed and the building works beginning on site is a wonderful start to 2019 for everyone who has shown their belief in our vision."
The contract has been let to Robertson Central, who carried out the enabling works on the site in 2017. The contractor's Regional Managing Director, David Cairns, said:
"This is a landmark project for Robertson to be involved with, due to its central location and the importance of the ground in sporting heritage terms. We have been involved in the detailed design stage and are now pleased to be on site and bringing our experience to bear on realising the building."
The redeveloped site will be financially sustainable due to the inclusion of commercial units and function space within the building. This commercial element, with units let to quality tenants including Marks & Spencer Foodhall, Waterstones and Charlie Miller, has attracted funding from the Bank of Scotland.
Work on this part of the contract is scheduled for completion in the autumn this year.