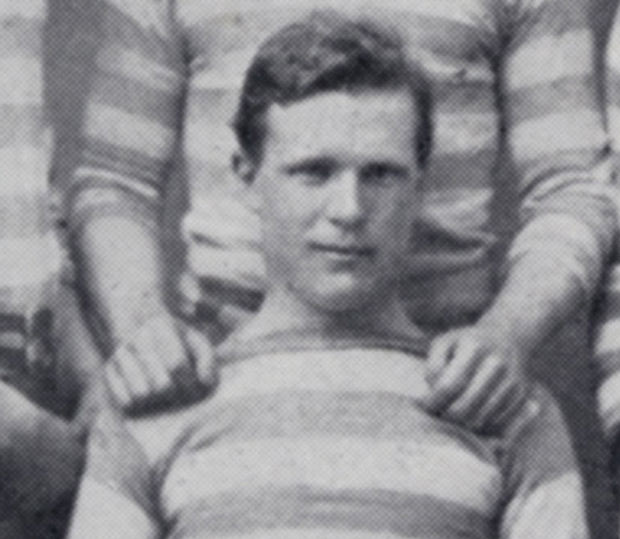 Celebrating a Scottish rugby legend on National Sporting Heritage Day
30 September 2019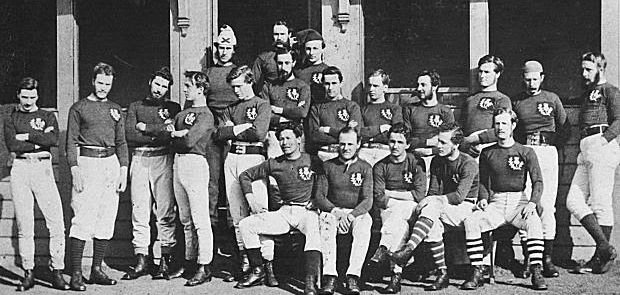 1871 Scotland team - RW 'Bulldog' Irvine, middle row, fifth from left
As the venue for the first rugby (and football) international in 1871, Raeburn Place is a repository of unique sporting heritage. However, the story we will tell at our proposed Museum of International Rugby (MoIR) will focus on far more than that single, though crucial, event. Raeburn Place and the men and women who have played here have had a significant impact on the evolution of the game and those stories will feature large in the MoIR.
To mark National Sporting Heritage Day 2019 (30 September) – and in anticipation of the establishment of the MoIR – we have chosen to highlight just one of those personal histories.
Robert 'Bulldog' Irvine first played at Raeburn Place when he was a pupil at the Edinburgh Academy. From school he went to Edinburgh University to study medicine and joined Edinburgh Accies. He was still only 17 when he was selected to play for Scotland in the first international and went on to win 13 Scottish caps, becoming the only man to play in every one of the first ten matches against England. He also played in three matches against Ireland, including the first one. He was the highest capped player of his era, until his record was broken by another Accie, Bill Maclagan, who played international rugby for 13 seasons and was awarded 25 caps.
Irvine was a powerfully built man and had a forceful style of play, which earned him his 'Bulldog' sobriquet. He was also a natural leader, captaining Accies between 1873 and 1876 (during which time the Club suffered just a single defeat) and Scotland in eight of his internationals.
As with many Victorians, his sporting interests were not limited to rugby. As a student he won his university hammer throwing competition and in later life, once he had moved to Pitlochry as a GP, he curled and played golf, as well as sitting on Pitlochry's highland games committee. He was also a regular contributor to the "Boys Own Paper", with a column entitled 'Rugby Football and How to Excel in It'. As well as advice on rugby, Irvine also proffered such general health advice for his young readers as: "Avoid the pastry cooks as you would the plague and shun tobacco as you would poison". His articles were later collated and published in one of the first handbooks on football, with a separate section on association football.
Whilst at university, Bulldog met and became good friends with another famous Academical, Robert Louis Stevenson. Although Stevenson's health had restricted his participation in phyiscal pursuits as he was growing up, he gravitated towards the athletes amongst his fellow students, including Irvine. They welcomed him because despite being "a delicate, slim and marvellously incapable man to enter into the physically active side of University life", he earned their respect "by pure pluck and enthusiasm."
Unfortunately the MoIR will not be able to display Irvine's Scotland cap or winner's medals, as these were stolen from the Edinburgh Accies' clubhouse at Raeburn Place during World War II, when the ground was requisitioned for allotments. However, we will definitely be telling the story of this legend of Scottish rugby.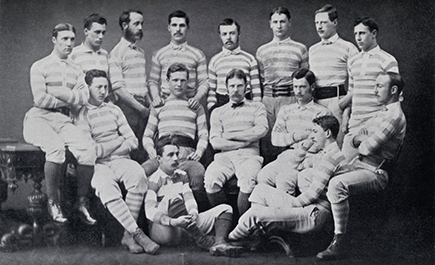 EAFC 1st XV 1878/79 - RW 'Bulldog' Irvine, seated, third from left