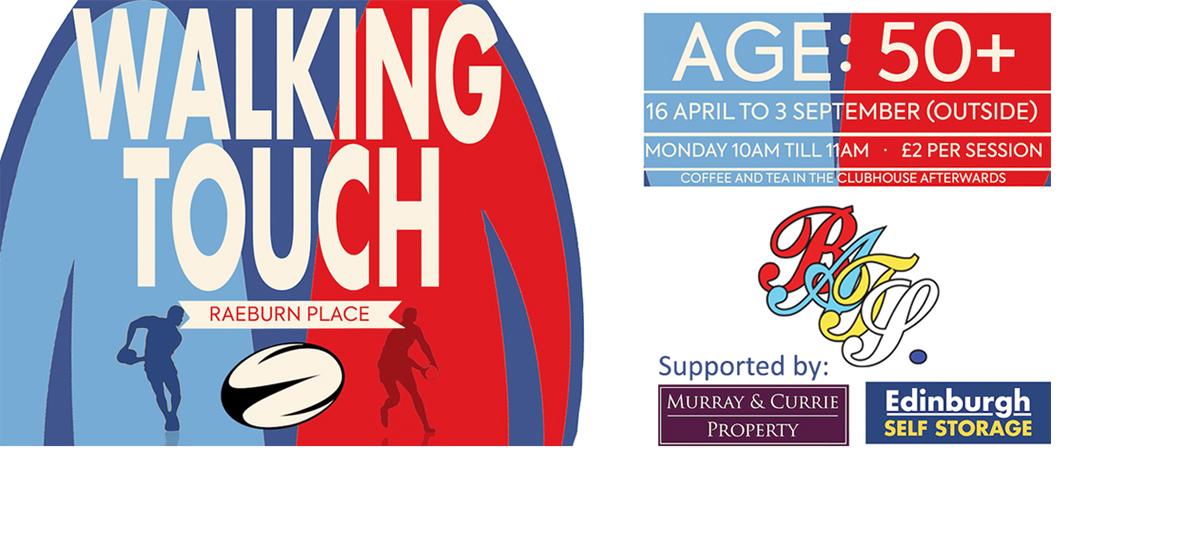 BATs launches walking touch rugby at Raeburn Place
26 March 2018
BATs are delighted to announce the launch of walking touch rugby at Raeburn Place from Monday 16 April.
Walking touch rugby is a non-running, non-contact version of rugby union for men and women. This new initiative is designed to provide over-50s who are looking to become more active with a fun, healthy and safe way to get some exercise in the fresh air and enjoy the benefits of a team sport. The sessions will be fully supervised by professional coaches and previous rugby experience is not required.
The hour-long sessions, which will cost just £2 per person, will take place on Monday mornings at 10:00, starting from 16 April. Tea and coffee will be available in the clubhouse after the sessions to give people a chance to socialise.
Iain Berthinussen, BATs' Development Officer, said:
"Until now BATs has focused exclusively on youth rugby. Whilst this is an incredibly important part of our work, we realise being active has enormous health benefits no matter what your age. Being involved in team sports, in particular, can reduce social isolation and create a real sense of purpose and belonging for people. We are therefore really pleased to be able to launch this initiative for the older generation.
"We are grateful to Murray & Currie and Edinburgh Safe Storage for supporting this new programme and allowing us to provide the sessions at such a low cost."
Walking touch rugby is a fun and inexpensive form of exercise and we would encourage people to give it a go. Other than trainers, no specialist equipment is required; just remember to dress comfortably and for the weather. No booking is required. If you are interested, just turn up at Raeburn Place (entrance at the corner of Comely Bank Road and North Park Terrace) a little before 10.00 on Monday 16 April and be prepared to have a great time.
For more information, please email Callum Black, BATs' Development Officer: callum@edinburghbatsrugby.co.uk.