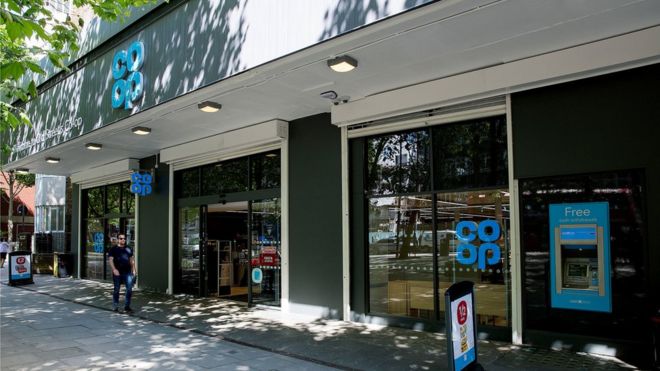 Co-operative Chooses Raeburn Place for New Store
15 September 2020
The Raeburn Place Foundation is delighted to announce that the Co-op, Britain's leading community retailer, has chosen the Raeburn Place development for a new store as part of its continued growth programme. The Co-op picked up the "Convenience Retailer of the Year" and "Food-to-Go Retailer of the Year" in the latest Retail Industry Awards and continues to expand, opening 50 new stores this year.
The Raeburn Place store will occupy three of the nine units in the development and is planned to open towards the end of November after a £740k investment. The store will offer Costa coffee, a bakery, and hot food alongside fresh, healthy produce, award-winning wines, ready meals, Fairtrade, food-to-go and everyday essentials.
Co-op provides a funding boost locally and gives back to causes in the area through its Membership scheme, where Members receive a reward on purchases of own brand products.
Graeme Cranston, Co-op Area Manager, said: "We are delighted to have the opportunity to make such a significant investment in Stockbridge - our new store will have a great look and feel, and we are looking forward to serving people living and working in the area."
"Co-op is committed to connecting communities and making a difference locally, and our aim is to operate at the heart of local life. That's why we also want customers to know that they can become a Member of their Co-op, and that they can make a difference to local causes every time they swipe their Membership card when buying own branded products."
Ron McNab, Acting Chairman of the Raeburn Place Foundation, added: "We are delighted to welcome the Co-op to Raeburn Place. It has a strong ethical and community focus which fits well with our charitable objectives and our intent to include a diverse offering of businesses in the development."
"Rental income from the high-quality retail space in the Foundation's development will provide the annual income necessary to ensure the Foundation's financial sustainability and enable us to meet our charitable objectives, which include the advancement of public participation in sport and the advancement of heritage. In practical terms, this includes actively supporting sports organisations, including Edinburgh BATs, a community youth rugby programme, other charitable initiatives and the Museum of International Rugby, as well as maintaining the facilities and sports ground at Raeburn Place".
Read the Co-op's full press release here or read the Edinburgh Evening News article here for more details of the new store.