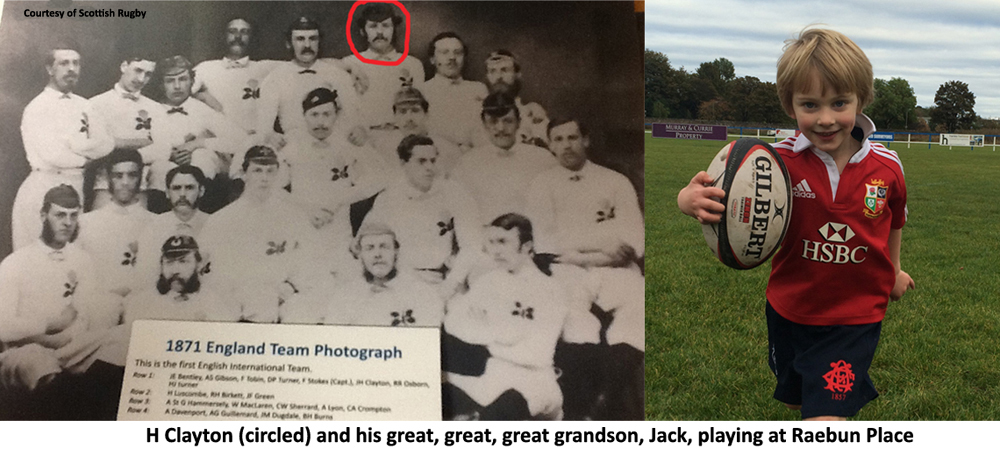 From Rugby Beginnings to Sporting Future
17 November 2016
Raeburn Place is known throughout the rugby-playing world as the site of the first Scotland v England match and for its role in the development of the international game. It is that heritage which informs our three main themes: rugby beginnings, sporting future, inspiring lives.
We are therefore delighted to have discovered a direct link between Raeburn Place's rugby history and its sporting future. Five-year-old Jack plays rugby at Edinburgh Accies Minis and attended the BATs rugby camp in October. He is also the great, great, great grandson of John Henry Clayton (circled in red), who played for England in that first international in 1871.
John H Clayton, who was 22 when he represented England, had been a pupil at Rugby School, where he learnt to play what was known at the time as 'football played to Rugby rules'. When he left school he went to Liverpool, where he played for Liverpool Football Club, now Liverpool St Helen's.
It is fantastic to have such tangible evidence of the strong link between Raeburn Place's history and its exciting future, every time Jack runs out onto the same pitch where the international was held and his great, great, great grandfather played.