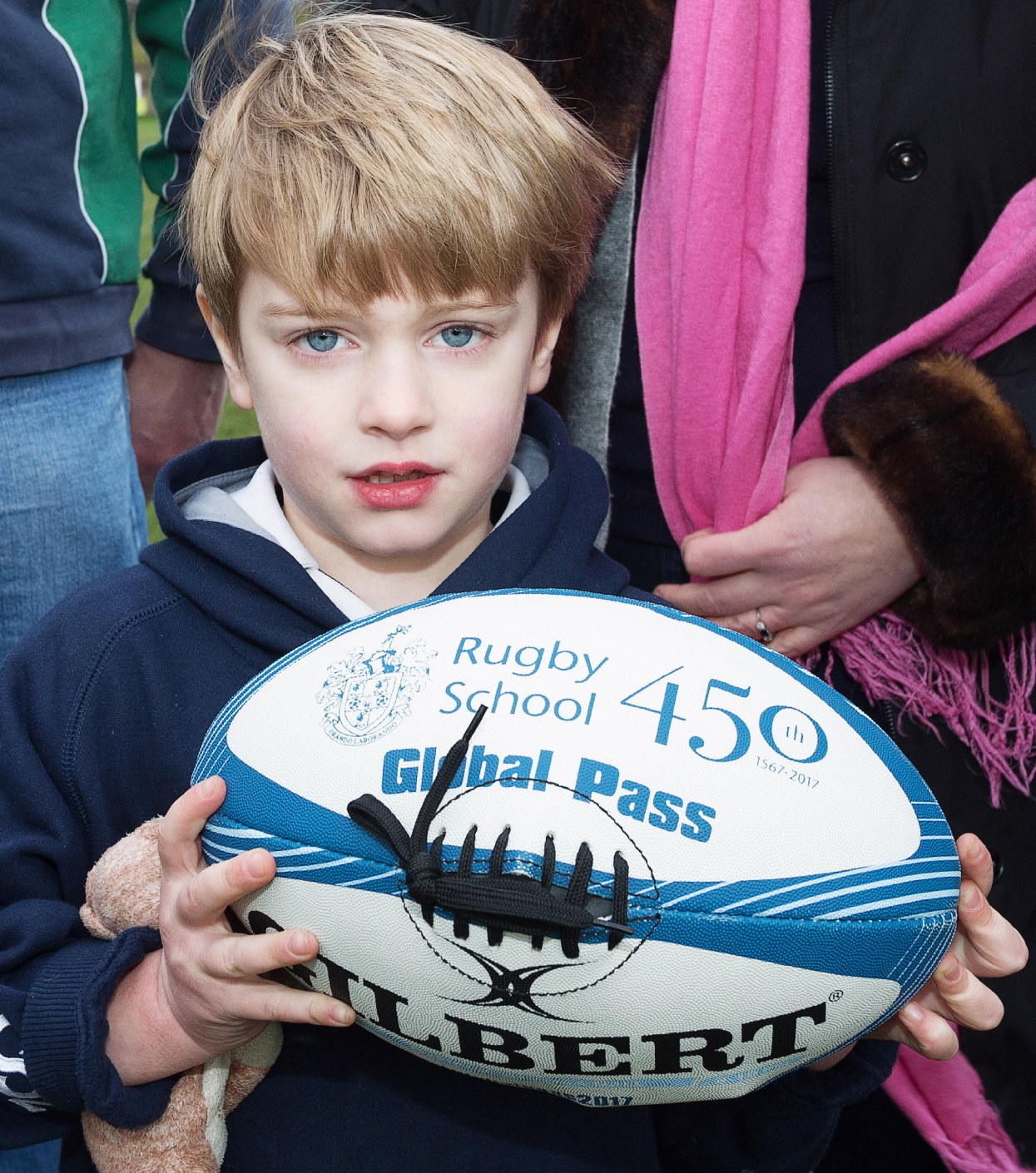 Rugby School's Global Pass at the birthplace of the international game
10 February 2017
A rugby ball, which began its journey around the world from Rugby School on 9 January 2017, called in at Raeburn Place last Saturday, 4 February.
It was a fitting stopping point on its global trip as Raeburn Place is probably the oldest continuously used club rugby football ground in the world - with the first Club game played there in December 1857 - and the home of the first international match on 27 March, 1871.
Rugby School officially launched its year-long 450th anniversary celebrations earlier this year and the DHL-tracked ball will be passed 450 times in various places across the globe. It will travel through England, Scotland, Wales, Ireland, Italy, France (taking in William Webb Ellis's tomb), the UAE, Hong Kong, Singapore, India, Australia, New Zealand, South Africa, Canada, Kenya, Thailand, across the Americas and even the South Pole along the way.
Edinburgh Academy and Rugby School have had a number of 'connections' throughout the years. When the Rugby School rules of football were set down for the first time in 1845 the head master was Archibald Campbell Tait, a former dux of the Edinburgh Academy who went on to be Archbishop of Canterbury.
Of the 40 players (20-a-side) involved in the first international in 1871, nearly half were either Rugbeians or Academicals. Accies can claim a significant input to the match itself, as two of the five Scottish club captains who issued the initial challenge, Francis Moncrieff (EAFC) and Alexander Robertson (West of Scotland) had been in the same class at the Academy. Alongside them in that class was Benjamin Burns, who as Secretary of Blackheath accepted the challenge on behalf of the English Clubs. Moncrieff and Robertson both played for Scotland and Burns for England in that first encounter.
Also playing for England in that game was Rugbeian John Clayton (Liverpool) whose great-great-great grandson, Jack (age 5), who plays for Accies Minis, took part in the global ball passing at Raeburn Place.
Jack was joined by Accies' and Scotland 7s player Alex Glashan; Niall Kennedy, whose father, Michael, was not only at the Academy and Rugby but also captained Accies in the 60s; Rugbeian and India 7s International (and former Accie) Kit Walker; plus a dozen other Edinburgh-based Rugbeians.
The anniversary ball's journey can be followed through the Rugby School website.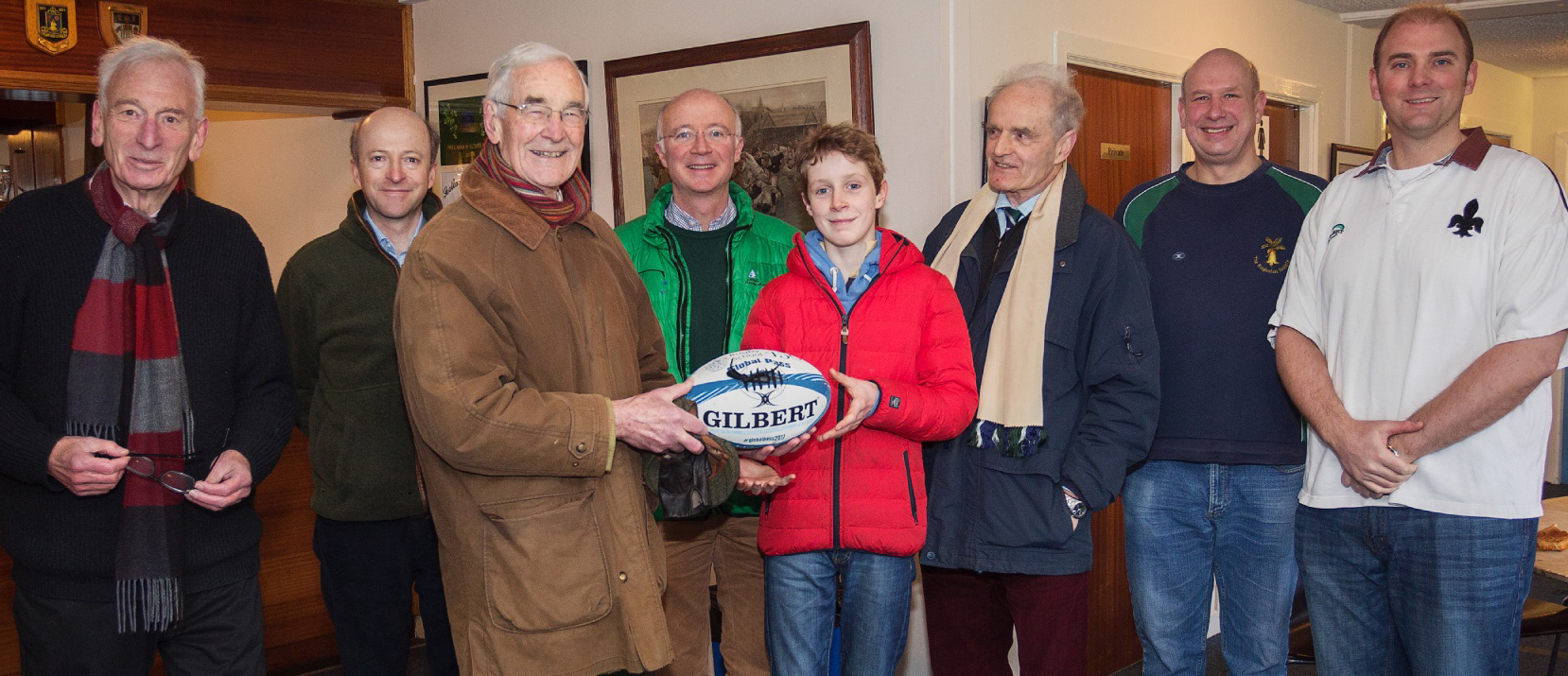 Edinburgh-based Rugbeians at Raeburn Place for the Global Pass event on 4 February