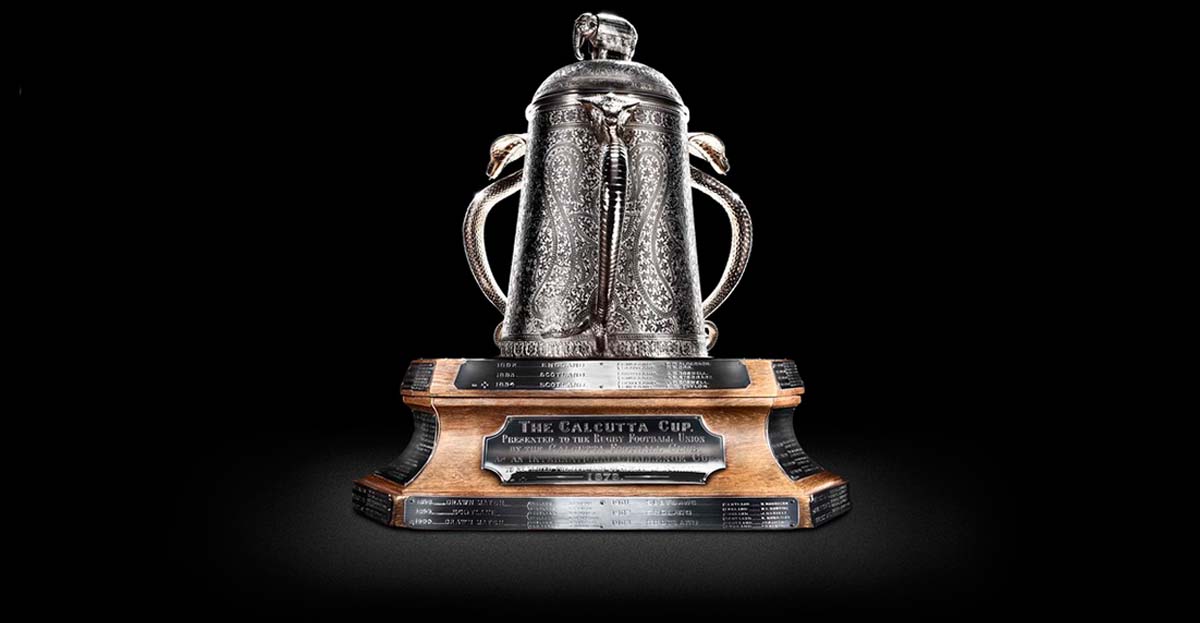 Raeburn Place and the Calcutta Cup
5 February 2020
Scotland and England will meet on Saturday for this season's Calcutta Cup match. This year's game will take place at Murrayfield, but the first time the two nations played for the Cup, in 1879, the venue was Raeburn Place.
Raeburn Place had, famously, hosted the first rugby international on 27 March 1871, when approximately 4,000 people turned out to see Scotland beat England by two tries and a goal to England's solitary try. Changed days indeed, with an expected crowd of 67,000 due to watch the latest Calcutta Cup game on Saturday – and Scotland very much the underdogs.
International rugby has grown exponentially since those early games at Raeburn Place, with the membership of World Rugby now including 102 national unions and a further 18 associate members.
Raeburn Place's significance as the birthplace of international rugby – and the first venue for a Calcutta Cup clash – will be recognised and celebrated in the proposed Museum of International Rugby, which forms part of our overall redevelopment plans for the ground. The museum will tell the story of the game from the run-up to 1871 to the 21st century, with the origins of the Calcutta Cup definitely featuring. In a nice twist of fate, the latter story has a direct link to the first international. The Calcutta Cup was presented to the RFU by members of the defunct Calcutta Football Club and was crafted from the silver rupees that were the club's residual funds when they disbanded in 1878. The proposal to use the remaining club monies in this way was seconded by Benjamin Burns, who had accepted the challenge from the Scottish clubs to the English clubs to play an international match.
The Calcutta Cup is the oldest trophy in world rugby and has been played for annually with the exception of the war years, March 1914 to March 1920 and March 1939 to March 1946, and during the Great Dispute of the 1880s, which ultimately led to the creation of what is now World Rugby.