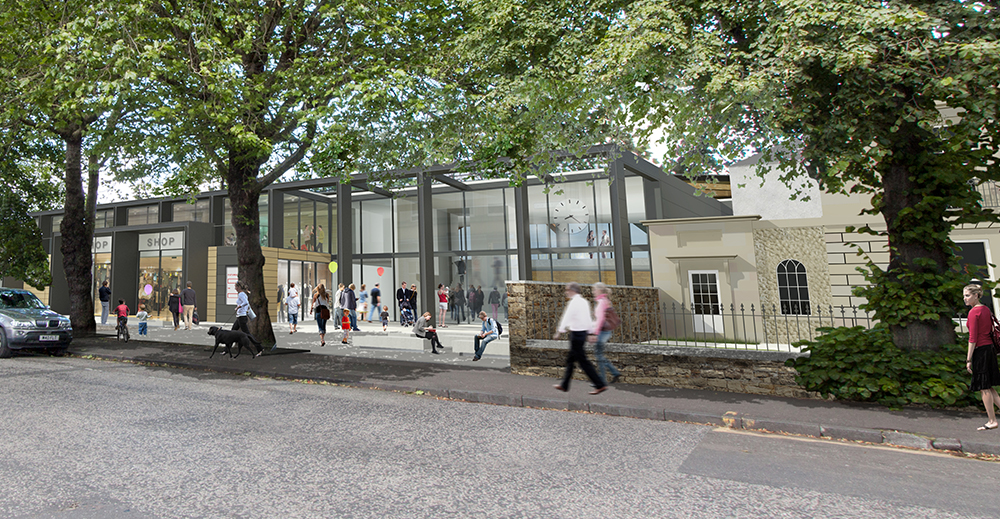 Principal Contractor appointed for redevelopment of Raeburn Place
28 January 2016
Raeburn Place Foundation's commercial arm, Raeburn Place Development Limited, has today announced the appointment of Robertson Central as principal construction contractor for the redevelopment of Raeburn Place, the historic Edinburgh ground that hosted the first international rugby match.
Once completed, the redeveloped Raeburn Place will provide first class facilities for sport and community benefit that will be inclusive, financially sustainable and a benefit to all levels of the local and wider community. These facilities will be open to all: for sports and activities; for clubs; for conferences and events; and for community groups.
The sports and activities facilities will include changing rooms, training facilities including a sprint track, a purpose-built gym, medical and physio rooms, a rugby pitch and mini training pitches that will be available for other sports as well as rugby. The cricket field and practice nets will be reinstated and improved drainage will be installed, along with upgraded floodlighting and a spectator stand with covered seating for approximately 2,500 people.
The development will offer more to the community than improved sports facilities. The social and community benefits will include a bar and function suites available for social events, conferences, business meetings, local community groups and other events, a café bar/restaurant, retail and commercial units and a significantly enhanced public realm.
The development will also incorporate a new Museum of International Rugby that will showcase the heritage of Raeburn Place and the development of international rugby from its birth at the ground in 1871.
Our Chairman, David Newlands, said:
"This is an exciting moment for everyone who has been involved in the planning of this project. We are delighted to have appointed Robertson Central to build the new facilities at Raeburn Place. We were impressed by their understanding of the importance of our heritage and the community in delivering high quality, sustainable facilities that will enhance this important part of the City. Robertson has a great track record in delivering similar projects on time and on budget and we are confident that they will deliver for Raeburn Place."
David Cairns, regional managing director, Robertson Central, said:
"We are delighted to be selected as principal contractor on the redevelopment of Raeburn Place, which will transform this area of Stockbridge to the benefit of the entire community.
"This is a complex development with many different elements and it is a challenge we are well equipped to handle thanks to our extensive experience. We will work closely with the Raeburn Place Foundation over the coming months to deliver the design and look forward to starting work on site this summer."
Robertson is a privately owned group of companies working in infrastructure, support services and construction, directly employing over 1,700 people. Operating throughout the whole of the UK, they have a well-established presence across Scotland and the North of England.
The tender has been for a two stage design and build contract and the contractor has been appointed at this stage to help inform certain design elements for the building warrant applications. Work is planned to start on site during the summer of 2016.