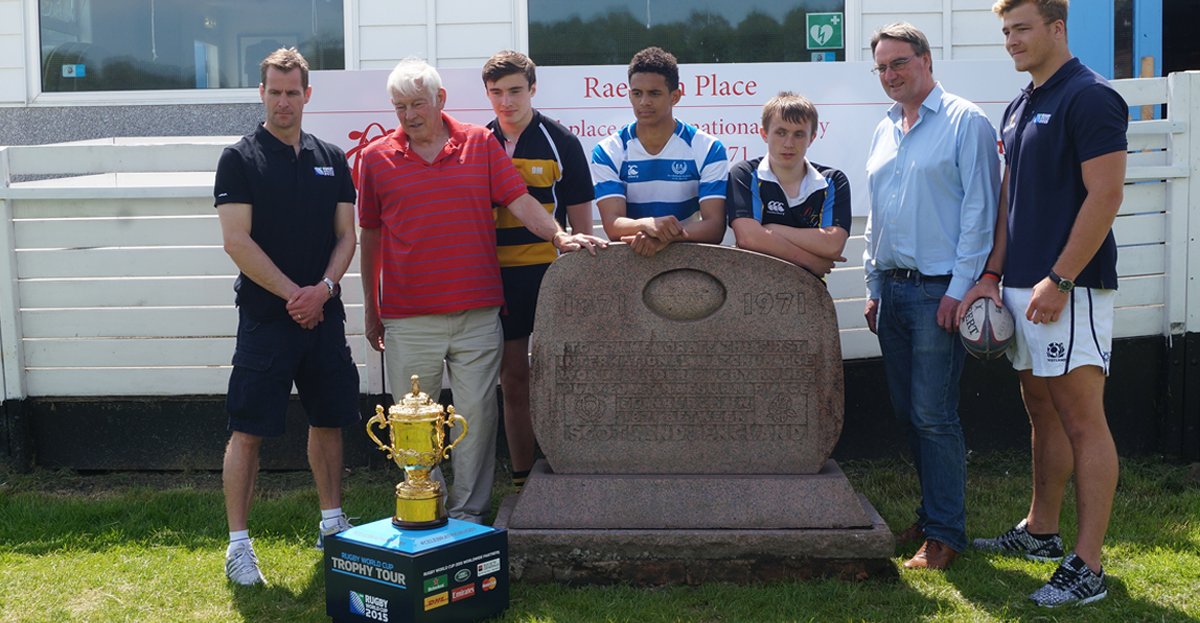 Raeburn Place welcomes the World Cup
12 June 2015
The Webb Ellis Cup today made a visit to Raeburn Place, the birthplace of international rugby, as part of the trophy's nationwide tour to promote the Rugby World Cup competition, which will be played in England this autumn.
The Cup was brought to Raeburn Place in recognition of the significance of the ground as the site of the first international match, between Scotland and England on 27 March 1871.
Transforming Raeburn Place into a ground suited to the demands of sport in the 21st century, with first class facilities for sporting excellence and community benefit, is the task of the Raeburn Place Foundation.
The Webb Ellis Cup was greeted at Raeburn Place by representatives of the Edinburgh Academical Football Club, as well as players from Trinity Academy, Broughton High School and the Edinburgh Academy.
Former Accie Dave Denton was also present. He hopes to form part of the Scotland squad that will compete in this year's World Cup.