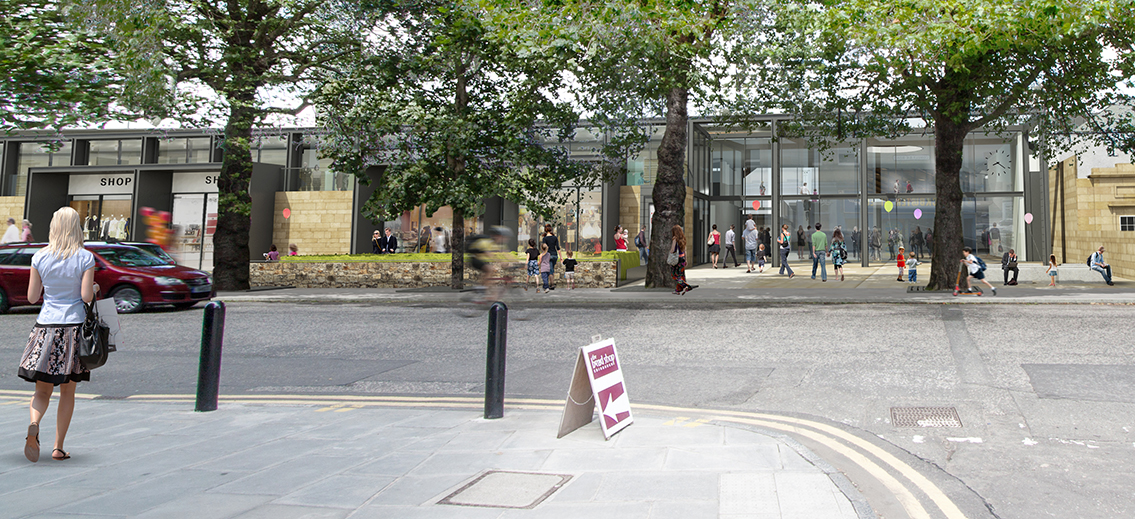 Waterstones to open 'Stockbridge Books' at Raeburn Place
14 May 2018
We are delighted to announce the signing of a lease agreement with Waterstones Booksellers Limited for one of our commercial units. As the last remaining chain of specialist bookstores on the High Street, Waterstones will transform 220m² of the new development into 'Stockbridge Books'.
Our Chairman, David Newlands, said:
"As trustees, we have been keen to ensure a good mix of tenants that will attract people to Stockbridge, with positive benefits for the whole area. We are delighted to have secured Waterstones as a tenant. As a national chain, they are recognised and reliable, but they are also seriously committed to providing bookshops that become part of the local community, as highlighted by their willingness to trade as 'Stockbridge Books'."
James Daunt, Managing Director, Waterstones, said:
"Waterstones is delighted to be opening a bookshop in Stockbridge. It is an area of the city in which we have long wished to have a shop and Raeburn Place Foundation's development offers a wonderful space in which to do so. It will be a tad smaller than our Princes Street flagship and, like every good bookshop, will draw its personality from its community and neighbouring shops. In consequence, we will be calling it Stockbridge Books and look forward greatly to its opening."
The incorporation of nine commercial units is central to our plans to create first-class sports and recreational facilities fit for the 21st century that are open and accessible to all, and is one of the unique aspects of the project. The estimated annual income generated by these units will ensure RPF's financial sustainability and enable us to meet our charitable objectives, which include the advancement of public participation in sport and the advancement of heritage. In practical terms, this includes actively supporting sports organisations, including Edinburgh BATs, other charitable initiatives and the Museum of International Rugby, as well as maintaining the facilities and sports ground at Raeburn Place.