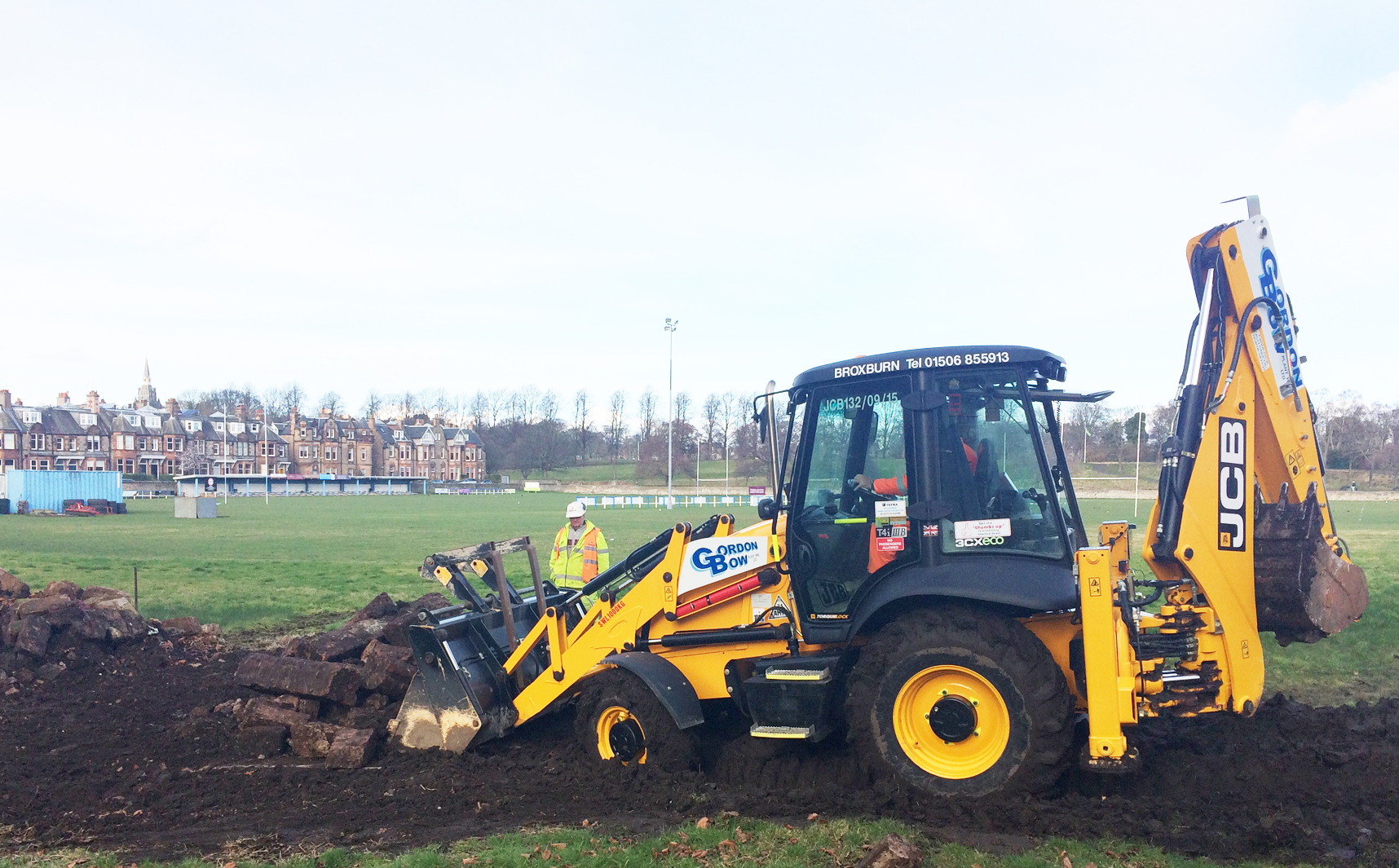 Enabling works underway at Raeburn Place
27 February 2017
We are delighted to announce the start of our planned enabling works at Raeburn Place. These works are being carried out prior to the main project starting on site later this year and include infrastructure groundworks, public realm and a general tidy-up of the ground.
Since the collapse of the wall along Comely Bank Road, the condition of Raeburn Place has deteriorated, presenting a poor visual backdrop to the area. The enabling works provide us with an opportunity to improve the local environment for residents and visitors.
In addition to the groundworks, there will be repairs to the wall and gateway along Portgower Place, the mounds of rubble will be removed and the site will generally be left in a more visually appealing state. The existing pavements along Comely Bank Road and Portgower Place will also be resurfaced and upgraded.
The final part of the works will be the erection of a hoarding along the site boundary on Comely Bank Road, ensuring the site is enclosed for when the main project begins. This will protect the trees and minimise any visual impact or potential disruption.
The works are being carried out by Robertson Construction Central. Their site manager, Euan Wardrop, is available to assist members of the public who have any queries about the works. He can be contacted via the site office or on 07738 608773.