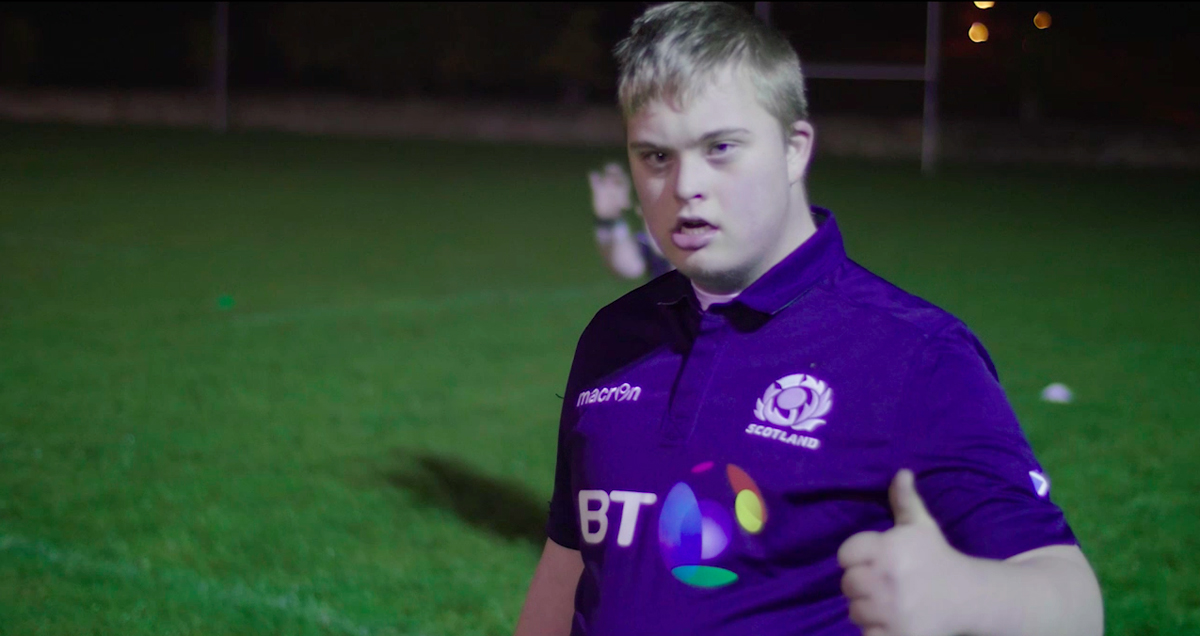 Rugby for all at Raeburn Place with Trust Rugby International
4 April 2016
The approach of spring sees the return of Trust Rugby International (TRI) to Raeburn Place for its Edinburgh Clan training sessions. Starting this evening (6 April), the Clan will train from 6.30pm to about 8pm every Wednesday.
TRI is officially Scotland's first registered unified rugby club, having been made an associate member of Scottish Rugby in May 2013. Unified rugby is a version of the full contact game that brings together those with learning disabilities and non-disabled players in the same team, promoting equality, diversity and social inclusion through participation in the game.
Players who are new to the game, or are not yet ready for full contact, wear red scrum caps that ensure the other players tag them instead of tackling. This system allows people to feel secure about playing a contact sport, in many cases for the first time.
The Edinburgh Clan uses Raeburn Place as its home ground and has three games coming up over the next few months:
Sunday 17 April v Howe of Fife Knights, ko 2pm
Saturday 28 May v Sunday Wells Rebels, ko 1pm
Saturday 4 June v Halifax Magpies, ko 1pm
This video interview with Ciaran Armstrong highlights some of the benefits of mixed ability rugby:
Anyone interested in training with and playing for the Edinburgh Clan should come along to Raeburn Place any Wednesday evening at 6.30pm and ask for Ciaran. For more information about TRI, please visit their website.
TRI and the Edinburgh Clan have the full support of RPF. Once the new facilities are in place at Raeburn Place, RPF will aim to provide financial support to TRI, contributing towards a more sustainable future for the organisation.