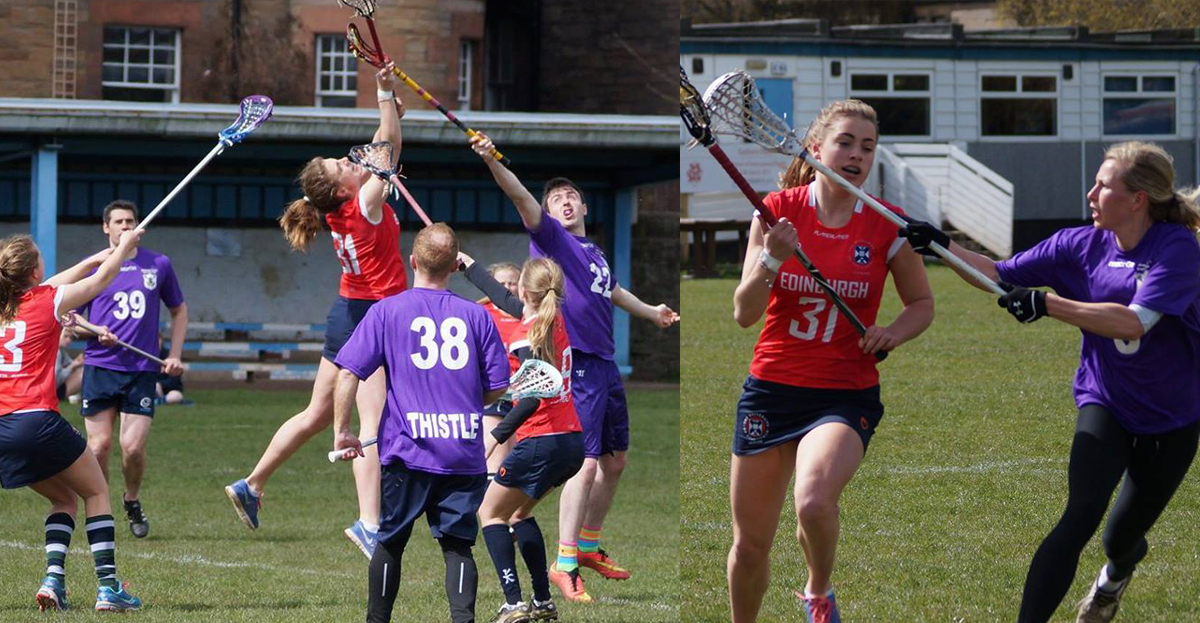 Raeburn Place set to become the home of lacrosse in Scotland
17 November 2017
We are delighted to announce that Lacrosse Scotland, the governing body for the sport in Scotland, will make Raeburn Place its home following the redevelopment of the ground.
Lacrosse Scotland's vision of delivering a world class programme of lacrosse in Scotland, providing opportunities for all, directly aligns with our objective to advance public participation in sport. The Foundation actively seeks to open Raeburn Place to a broader range of sports, as well as encouraging activities with greater female involvement. Having Lacrosse Scotland based at the new facilities will contribute significantly to achieving this objective.
As well as basing its operations at Raeburn Place, Lacrosse Scotland aims to build on its reputation of producing successful national teams by establishing its National Performance Centre at the ground, with the new facilities housing its four national teams: Men, Women, U19 Men and U19 Women. The women's senior team is ranked fifth in the World and the men's senior team is currently ranked sixth.
Raeburn Place will become Lacrosse Scotland's home ground for their international fixtures, as well as hosting their domestic showcase events, such as league play-offs and schools' finals.
Jane Claydon, President of Lacrosse Scotland, said: "We are excited about the prospect of establishing a permanent base for lacrosse, a move that is long overdue. It is an honour to be associated with this famous sporting ground and to be involved in Raeburn Place Foundation's vision to support the provision of healthy recreation for all. We believe this partnership will assist in our planned expansion of the game in Scotland."
Rikke Ermgassen, Women's Performance Director, said: "I am delighted to learn of this fantastic opportunity for Lacrosse Scotland and our members. To have our training centre and headquarters in the centre of the city will enable us to showcase this fast, exciting and dynamic game to many more individuals.
"Having our Elite programme based permanently at our National Performance Centre at Raeburn Place will also allow and support our coaching team to focus on delivering a first-class programme to all athletes. This will ensure that we build on our fantastic success at the most recent World Cup, where we achieved our World ranking of fifth. This is a big step in cementing our international reputation and will also allow us to host events on an international stage at the ground. It is a very exciting time for lacrosse in Scotland."
Our Chairman, David Newlands, said: "Lacrosse Scotland's commitment to establishing its home at Raeburn Place is a huge vote of confidence in our intentions and vision. This agreement in principle is the start of what we believe will be a strong partnership with far reaching benefits."
Further information about Lacrosse Scotland can be found on their website: www.lacrossescotland.com.